Welcome to F&R Products Ltd
With fifty years experience in the manufacture and supply of water cooling equipment, F&R Products Ltd have the solution for you.
F&R Products Ltd manufacture and sell an extensive range of reliable water and emulsion oils cooling systems for businesses throughout the world, providing a complete range of products; dry air coolers, refrigerated water chillers, oil coolers plus bespoke systems to suit your company's specific needs.
Our products will provide a constant supply of coolant at controlled temperatures and pressures so process equipment failures are minimised.

Factories
Manufacturers
Bakeries
Food Manufacturers
Colleges
Universities
Ministry of Defence
Hospitals
Scientific Laboratories
Tool Manufacturers
Motor Vehicle Manufacturers
Medical Equipment Manufacturers
Farms
Chemical Plants
Petrochemicals
Heavy Industries
Plastics
Bottling Plants
Furnaces
Canning Plants
Degreasers
Clean Rooms
Electroplating
Rubber Processing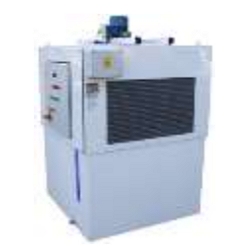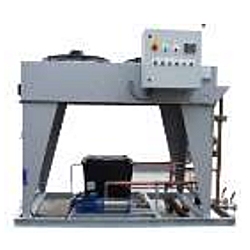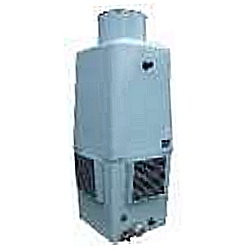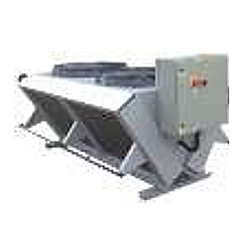 Coil-in-tank packaged water chillers with capacities ranging from 0.4kW to 63kW which are particularly suitable for potable water applications
Chillers for emulsion fluids or oils ranging from 2kW to 85kW
Dry air coolers, packaged complete with tank, pumps, electrical controls etc. ranging from 1kW to 200kW
Dry air coolers, free-standing with or without tanks/pumps etc. ranging from 10kW to 1000s of kWs.
Evaporative cooling towers, induced or forced draft, galvanised, stainless steel or GRP
I cannot praise the service I receive from Linda highly enough. The prompt response by an engineer when I last had an issue was second to none as he came out to me the next day and got my chillers back to full working order.

Diane Grocott

Always a pleasure to deal with F&R - once booked I don't have to think about it again. Dave Watson is always punctual and very effective - never any drama. Documentation is well presented and understandable. Excellent service.

David Davis

During service and non-routine maintenance we feel that we are in the hands of experts. Great service.

Brian Kavanaugh

Excellent Company, who deliver on commitments and provide a reliable professional service to our production equipment

Hugh Syme